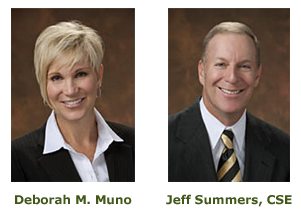 Muno, Summers & Associates
has assessment clients throughout the United States and Canada. They have conducted teaching and training seminars for organizations on the use of their assessments, hiring practices, and leadership development to name a few topics. Employees are a company's greatest asset. The ability to hire, manage and promote employees so that their strengths are matched with the company's positions is paramount in maximizing the effectiveness of the organization. Muno, Summers & Associates enables companies to RECRUIT and RETAIN top performing employees.
Talent Management is the strategic flow of talent through an organization. Its purpose is to assure that talent is aligned – right people with the right jobs at the right time – based on strategic business objectives. Organizations are realizing that their employees' talents and skills drive their business success.
Our assessments will assist you in making confident selection, coaching, succession planning and leadership development decisions to help you manage talent in your company.
All of our tools are ADA, Civil Rights and EEOC compliant. They meet ALL Department of Labor criteria and have
documentation regarding their reliability and validity.
All assessments are online with 24/7 access and immediate results and are available in multiple languages.
Our assessments supply you with outstanding valid and reliable information in a secure, legal manner.
Whether you are hiring, making a change in management, conducting training, or restructuring, our assessment
systems will give you the answers you need to continually make the right decisions.