Muno, Summers & Associates has assessment clients throughout the United States and Canada. They have conducted teaching and training seminars for organizations on the use of their assessments, hiring practices, and leadership development to name a few topics. Employees are a company's greatest asset. The ability to hire, manage and promote employees so that their strengths are matched with the company's positions is paramount in maximizing the effectiveness of the organization. Muno, Summers & Associates enables companies to RECRUIT and RETAIN top performing employees.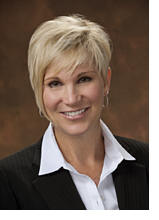 Deborah M. Muno
Debbie began her professional career at the age of 12 when she co-hosted a weekly children's television show in Pittsburgh, Pennsylvania called The Trolley Show. Four years and three nationally syndicated shows later, she continued on with high school and competitive gymnastics, earning two consecutive State Titles. In 1985 she entered Penn State University, University Park, to pursue a major in Broadcast Journalism and a minor in Sociology, and was a member of the Women's Gymnastics Team.
After graduation in 1989, she began a Public Speaking Career with a two year Career School in Pittsburgh. She quickly moved into the Admissions Department and after six years as a successful Admissions Representative, was promoted to the position of Admissions Manager. It was in this position that she began a search for assessment tools that would enable her to identify and hire top producers for her team. After finding and using tools from Profiles International for two years, she left her position at the school and began an Assessment Distributorship in Pittsburgh, PA. After three successful years in Pittsburgh, she joined forces with Jeff Summers, owner of an Assessment Distributorship in the Midwest, and relocated the headquarters to Tampa, Florida in 2001.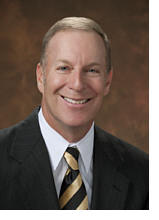 Jeff Summers, CSE
After graduating from college in 1985, Jeff began his career in sales. For three years he worked in the manufacturing industry where he set up national distributorships, an activity which gave him exposure to people from multiple geographic and cultural areas.
Following that position, Jeff moved into the staffing industry where he spent seven years as a Recruiter for Contract Engineers. In this position he was exposed to the use of assessments as an employment tool. Here he started to use assessments from Profiles International, and the usefulness of these assessment tools in finding the right person for the right job became evident: Assessments removed the "gut feel" from the hiring process and added objectivity.
In 1996 Jeff established his own Distributorship for Profiles International in the Quad Cities area. His many years of experience in the use of assessments, and his ability to share these experiences with others, was a solid foundation for the success of his own company.
After five successful years in the Midwest, Jeff joined forces with Debbie Muno, owner of an Assessment Distributorship in the Pittsburgh, PA area, and relocated the business to Tampa, Florida in 2001.